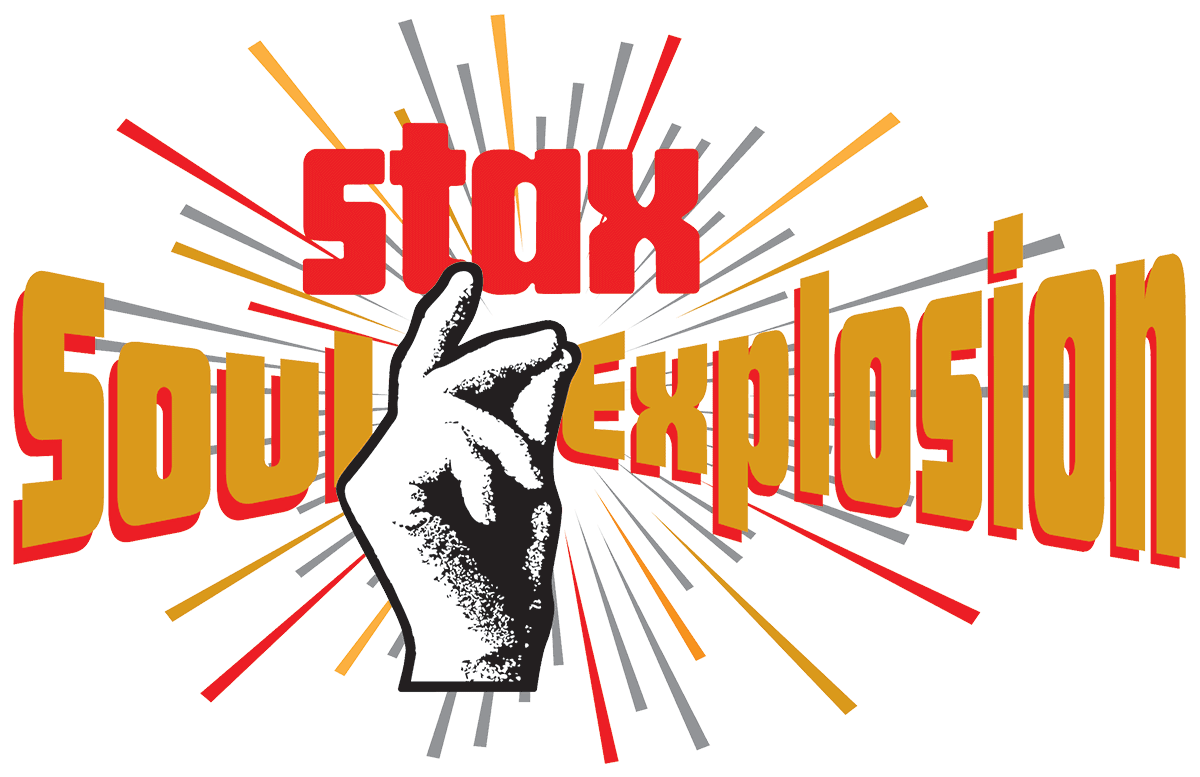 Honoring the Memphis Musical Force with Vinyl Releases and Digital Reissues
CRAFT RECORDINGS CELEBRATES THE 50TH ANNIVERSARY OF THE STAX "SOUL EXPLOSION"
CAMPAIGN HONORING MEMPHIS MUSICAL FORCE TO RUN THROUGHOUT 2019;
INCLUDES VINYL RELEASES, DIGITAL REISSUES AND THREE RECORD STORE DAY EXCLUSIVES
Los Angeles, CA - 1969 marked a year that was full of both trepidation and excitement for Stax Records. Just one year before, the Memphis soul outlet ended its relationship with musical giant Atlantic Records, effectively leaving the label as an independent entity, without a music catalog (which had previously included a formidable collection of hits by Otis Redding, Carla Thomas and Sam & Dave, among others). Under the guidance of co-owner Al Bell, the label proceeded to rebuild and release an impressive collection of 27 albums and 30 singles in just a handful of months—a period known as "Soul Explosion." The gamble paid off, and at the 1969 Stax sales summit—themed "Getting It All Together"—the label reaffirmed its place as a soul powerhouse. Craft Recordings celebrates the 50th anniversary of this prolific, make-or-break moment for Stax—and its enduring legacy—with a wide selection of physical and digital reissues. Additionally, Craft will pay tribute to the label throughout the year with a series of playlists, original content, contests and more.
The rebuilding of the Stax catalog was an immense undertaking—deemed impossible by many peers in the music industry. Ms. Deanie Parker, who was head of Stax's publicity at the time, recalls that "Day and night, we planned marketing and sales efforts, and produced powerhouse songs.  For weeks we worked 24/7—molding and refining both raw and veteran artists' recording material. . . . We worked our way to the top of our game with the Soul Explosion created at Stax Records." Al Bell remembers how the summit was ahead of its time: "We were multimedia before multimedia was even a thing! During that one weekend in Memphis, we had large projections on the walls the size of movie theater screens and we had video interspersed with live performances by all of our top acts: Carla Thomas, Booker T. & the MGs, William Bell, Albert King, the Bar-Kays, Isaac Hayes solo and Isaac Hayes and David Porter doing Sam & Dave songs. And the energy during that weekend was like nothing the music industry had seen before."
Bell set about building a roster that reflected the changing musical landscape—signing new artists such as the Emotions and the Soul Children; meanwhile, existing Stax artists, including the Staple Singers, were busy recording some of their biggest hits to date. Johnnie Taylor emerged as a breakout star with the single "Who's Making Love," the label's first big post-Atlantic hit; while in-house songwriter and producer Isaac Hayes released his breakthrough second LP, Hot Buttered Soul, which peaked on the Billboard Top 10 and catapulted him into stardom. In Robert Gordon's 2013 book Respect Yourself: Stax Records and the Soul Explosion, the author writes, "It was a huge and glorious effort, interweaving the grand themes of salesmanship, civic responsibility, and the recording arts." Bell went on to declare that the industry "began to forget that we didn't have a catalog . . . We [were now] a viable independent record company. It accelerated from that point forward."
Deanie Parker at Stax Record Company.
Soul Explosion 2-LP
On May 31st, soul connoisseurs can get their hands on the Soul Explosion album, back on vinyl for the first time since 1969. As part of the label's "Made in Memphis" reissue campaign, the lacquers for the 2-LP set were cut by Memphis-based engineer Jeff Powell at Take Out Vinyl and pressed locally at Memphis Record Pressing (MRP). Soul Explosion offers a sampling of the label's biggest hits and stars of the day, with Eddie Floyd, the Mad Lads, the Staple Singers, Albert King and more. The second disc of the set includes a selection of rare tracks, many of which are exclusive to this collection. These include the Bar-Kays' "Hot Hips," Ollie & The Nightingales' "Heartache Mountain" and Eddie Floyd's "It's Wrong To Be Loving You." Soul Explosion will also be released digitally for the first time and will include hi-res 96/24 and 192/24 formats. Starting today, the hit song "Who's Making Love" by Johnnie Taylor is available as an instant grat single with all digital album pre-orders. Order here.
Black Music Month Digital Reissues
In June, to commemorate Black Music Month, Craft will also reissue 30 titles to digital platforms—marking the very first digital release of these albums. The titles, which will be released one per day throughout the month, include the 1971 concept album Victim Of The Joke? An Opera from acclaimed songwriter and producer David Porter; 1973's Estelle, Myrna & Sylvia from girl-group theSweet Inspirations(who backed such acts as Elvis Presley, Dusty Springfield and Aretha Franklin); and A Dramatic Experience, the sophomore album by R&B Music Hall of Fame inductee theDramatics. Eleven of these titles (from the likes of the Soul Children, Johnnie Taylor and the Mad Lads) are results of the 1969 Soul Explosion sessions.
---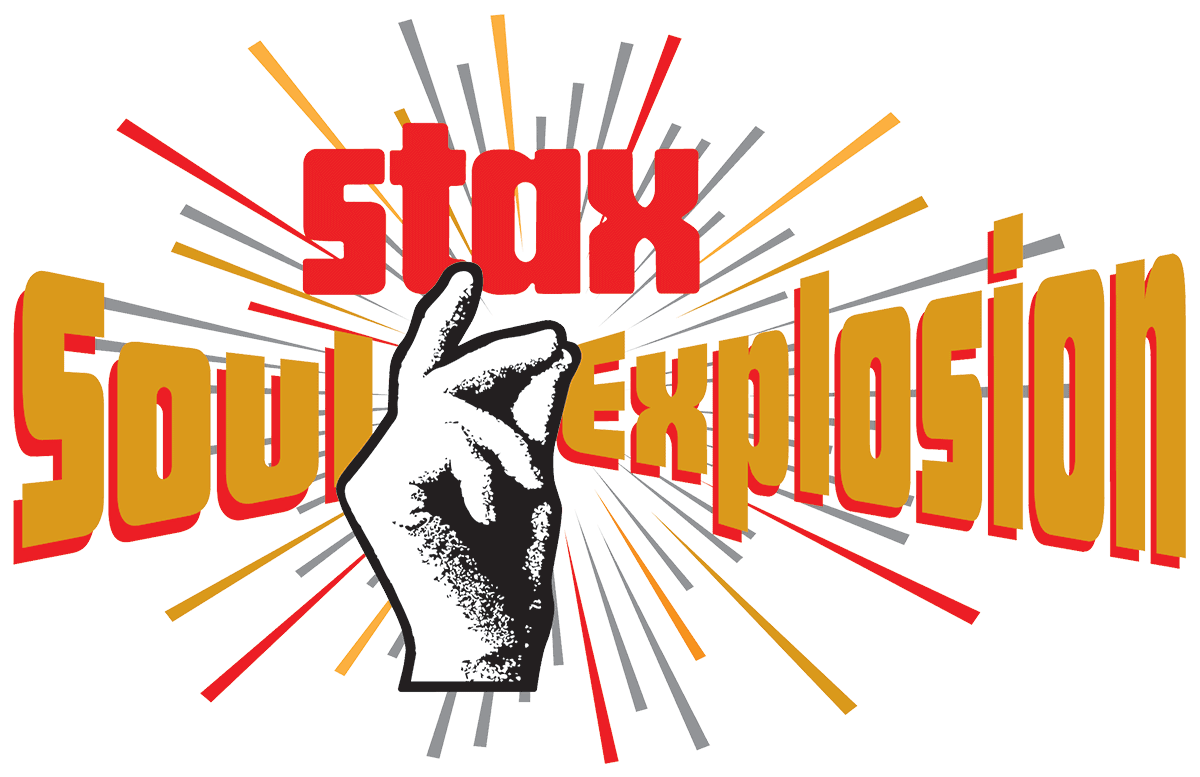 ENTER FOR YOUR CHANCE
TO WIN FREE SWAG FROM STAX
Black Music Month Digital Releases Schedule Below:
Artist: Booker T. & The MGs
Album Title: Soul Limbo
Release Date: 6/1/19
Artist: Various
Album Title: Boy Meets Girl
Release Date: 6/2/19
Artist: Johnnie Taylor
Album Title: Rare Stamps
Release Date: 6/3/19
Artist: Soul Children
Album Title: Soul Children
Release Date: 6/4/19
Artist: Carla Thomas
Album Title: Memphis Queen
Release Date: 6/5/19
Artist: Ollie & The Nightingales
Album Title: Ollie & The Nightingales
Release Date: 6/6/19
Artist: Johnnie Taylor
Album Title: The Johnnie Taylor Philosophy Continues
Release Date: 6/7/19
Artist: The Mar-Keys
Album Title: Damifiknow
Release Date: 6/8/19
Artist: JJ Barnes & Steve Mancha
Album Title: Rare Stamps
Release Date: 6/9/19
Artist: The Mad Lads
Album Title: The Mad Mad Mad Mad Mad Lads
Release Date: 6/10/19
Artist: The Goodees
Album Title: Candy Coated Goodees
Release Date: 6/11/19
Artist: The Knowbody Else
Album Title: The Knowbody Else
Release Date: 6/12/19
Artist: Eddie Floyd
Album Title: California Girl
Release Date: 6/13/19
Artist: Rufus Thomas
Album Title: Crown Prince Of Dance
Release Date: 6/14/19
Artist: Mel & Tim
Album Title: Starting All Over Again
Release Date: 6/15/19
Artist: William Bell
Album Title: Phases Of Reality
Release Date: 6/16/19
Artist: The Sweet Inspirations
Album Title: Estelle, Myrna & Sylvia
Release Date: 6/17/19
Artist: The Dramatics
Album Title: A Dramatic Experience
Release Date: 6/18/19
Artist: John KaSandra
Album Title: Color Me Human
Release Date: 6/19/19
Artist: The Bar-Kays
Album Title: Do You See What I See?
Release Date: 6/20/19
Artist: David Porter
Album Title: Victim Of The Joke? An Opera
Release Date: 6/21/19
Artist: The Rance Allen Group
Album Title: A Soulful Experience
Release Date: 6/22/19
Artist: The Temprees
Album Title: Love Maze
Release Date: 6/23/19
Artist: Frederick Knight
Title: I've Been Lonely For So Long
Release Date: 6/24/19
Artist: Barbara Lewis
Title: The Many Grooves Of
Release Date: 6/25/19
Artist: Little Milton
Album Title: Waiting For Little Milton
Release Date: 6/26/19
Artist: Inez Foxx
Album Title: At Memphis
Release Date: 6/27/19
Artist: Melvin Van Peebles
Album Title: Don't Play Us Cheap
Release Date: 6/28/19
Artist: Kim Weston
Album Title: Kim Kim Kim
Release Date: 6/28/19
Artist: Various
Album Title: Wattstax
Release Date: 6/30/19