STAX '68: A MEMPHIS STORY
---
MILESTONE ANNIVERSARY BOX SET INCLUDES ALL STAX RECORDS' SINGLES RELEASED IN THE LANDMARK YEAR OF 1968.
OVER 120 SONGS FROM ARTISTS THAT DEFINED AN ERA INCLUDING OTIS REDDING, THE STAPLE SINGERS, WILLIAM BELL, BOOKER T. AND THE M.G.'S, RUFUS AND CARLA THOMAS, AND ISAAC HAYES. FEATURES PREVIOUSLY UNSEEN PHOTOS FROM THE STAX ARCHIVES
When it comes to soul, Stax Records owned the '60s. Classic records from Otis Redding, Sam & Dave, Rufus & Carla Thomas, and a legion of others helped transform what was once known as rhythm 'n' blues into rugged, emotionally bare "soul" music. This made Stax one of the decade's most influential labels of any genre. It all crescendoed in 1968, a tempest-tossed year when the label redefined its own sound and, in the process, channeled a larger historical zeitgeist.
Stax '68: A Memphis Story, captures this crossroads in stunning, beautiful detail. The five-disc box set contains the A- and B-sides of every single released under the Stax banner in 1968, including the company's sub-labels. With a 56-page book including revelatory, in-depth liner notes by Andria Lisle, Robert Gordon, and Steve Greenberg, as well as rare and previously unseen photos, the set presents more than 120 songs from this unprecedented creative period in American music. Some tracks are by soul legends (Isaac Hayes, The Staple Singers, William Bell, Booker T. & The M.G.'s, Johnnie Taylor) and some come from the deeper Stax catalog, and are equally incredible artists (Linda Lyndell, The Soul Children, The Mad Lads).
The Year's Defining Moments in Relation to Stax
Three earth-shattering events altered the state of Stax in '68. America reeled following the assassination of Dr. Martin Luther King, Jr., whose death occurred practically in Stax's back yard. The resulting social, political, and cultural cataclysms profoundly affected the label's direction. Stax was also working overtime to reinvent itself in the wake of Otis Redding's untimely December '67 passing and the dissolution of a deal with Atlantic Records that gave the label perpetual rights to Stax's back catalog. When the deal ended, Stax also lost one of their leading artists, Sam & Dave, who were signed to Atlantic, but released their music on Stax.
Redding's iconic "(Sittin' on the) Dock of the Bay" and Sam & Dave's "I Thank You" were the label's first singles of '68. The former showed how much Redding was evolving and how much Stax (along with the rest of the world) had lost with his passing. The latter, like "Dock of the Bay," was a huge hit on both the Pop and R&B charts, underlining Sam & Dave's crossover potential. Both were essentially the artists' Stax swan songs. 
Isaac Hayes - Don Nix Collection, Stax Museum of American Soul Music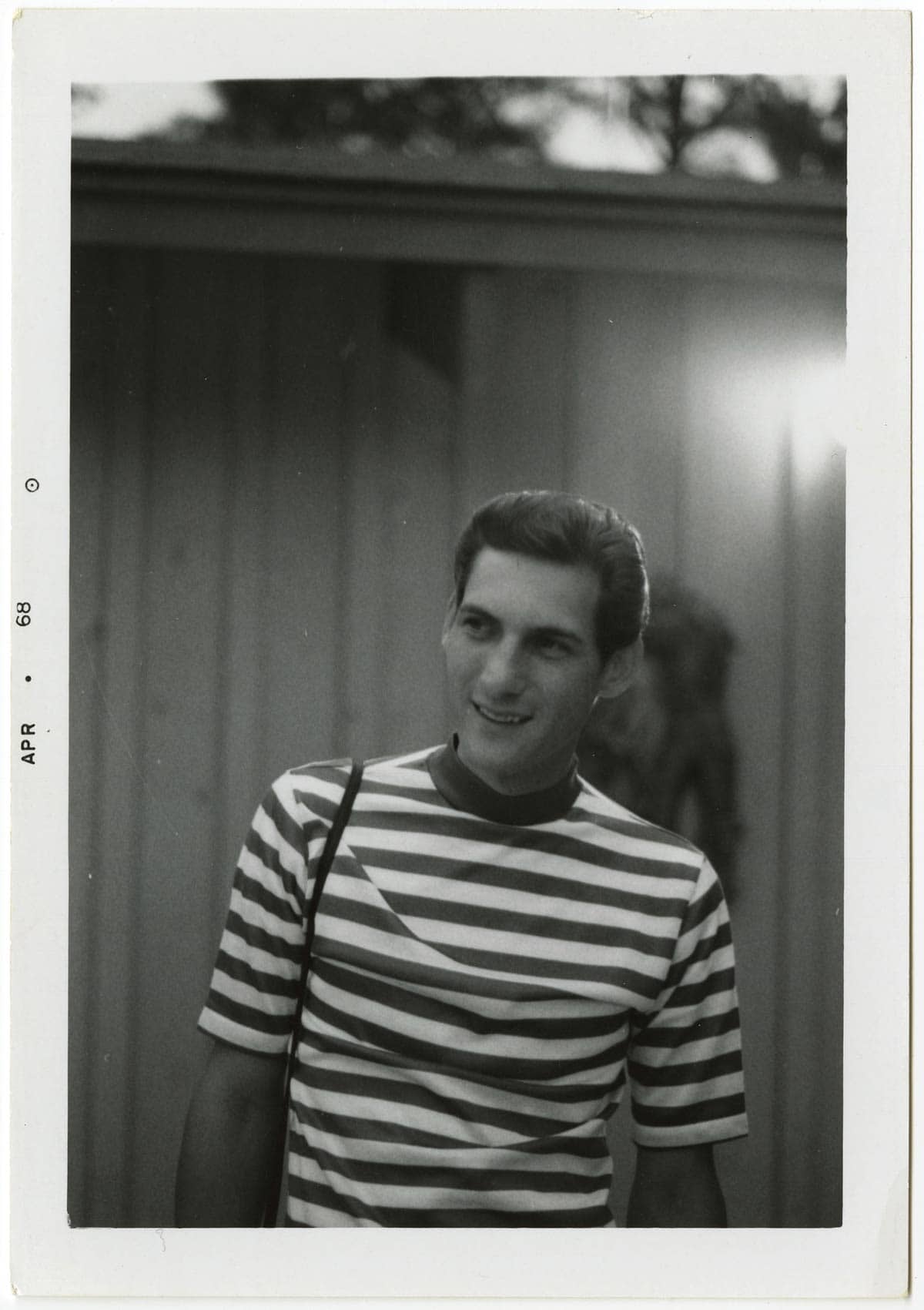 Steve Cropper - Don Nix Collection, Stax Museum of American Soul Music
Forging Ahead
Without Otis Redding, Sam & Dave, and all the fruits of their labor up to that time, Stax could easily have folded. Instead they bore down, found a way forward, and followed it to further glory. The impact of Redding's death was felt even in Eddie Floyd's"Big Bird," written about Floyd's attempt to fly to Redding's funeral, but the song's stomping, rock-informed feel foreshadowed Stax's decision to widen its net and expand its aesthetic to embrace everything from psychedelic rock to Motown-style sounds.
Shirley Walton's shimmering, gospel-tinged "Send Peace and Harmony Home" had been written by Al Bell, Eddie Floyd, and Booker T. Jones, as a dedication to Dr. King, and as a reaction to the escalating tension in the city. In the middle of the recording session, word arrived of his murder, and a teary-eyed Walton delivered what became an ode to the man's message in the aftermath of his assassination. "Long Walk to D.C." was conceived as a tribute to King's March on Washington, but by the time The Staple Singers cut it for Stax in '68, it was equal parts Civil Rights anthem and eulogy.
The Soul Children's"Give 'Em Love," with a propulsive vibe more pop-friendly than funky, was emblematic of Stax's new openness to Motown influences.  The paisley-patterned psychedelia of Dallas rockers Southwest F. O. B.'s"Smell of Incense"(featuring future pop titans England Dan & John Ford Coley) on Stax subsidiary Hipshowed the R&B hub's willingness to rock a bit.
Plenty of Stax's biggest names appear on Stax '68, with cuts both unexpected and classic. Staff writer/producer/musician Isaac Hayes' first record under his own name included "Precious Precious," a surprising, swinging dash of soul jazz. William Bell's often-covered crossover hit "I Forgot to Be Your Lover" and Johnnie Taylor's Pop and R&B smash "Who's Making Love"showed that Stax still had more than enough musical muscle to ascend, despite all its tribulations.
The whole world was changing in 1968, but Stax's powerful portion of that evolution/revolution is captured step by soulful step in Stax '68: A Memphis Story.