BLACK MUSIC MONTH KICKS OFF WITH FIRST-TIME RELEASE OF 30 DIGITAL ALBUMS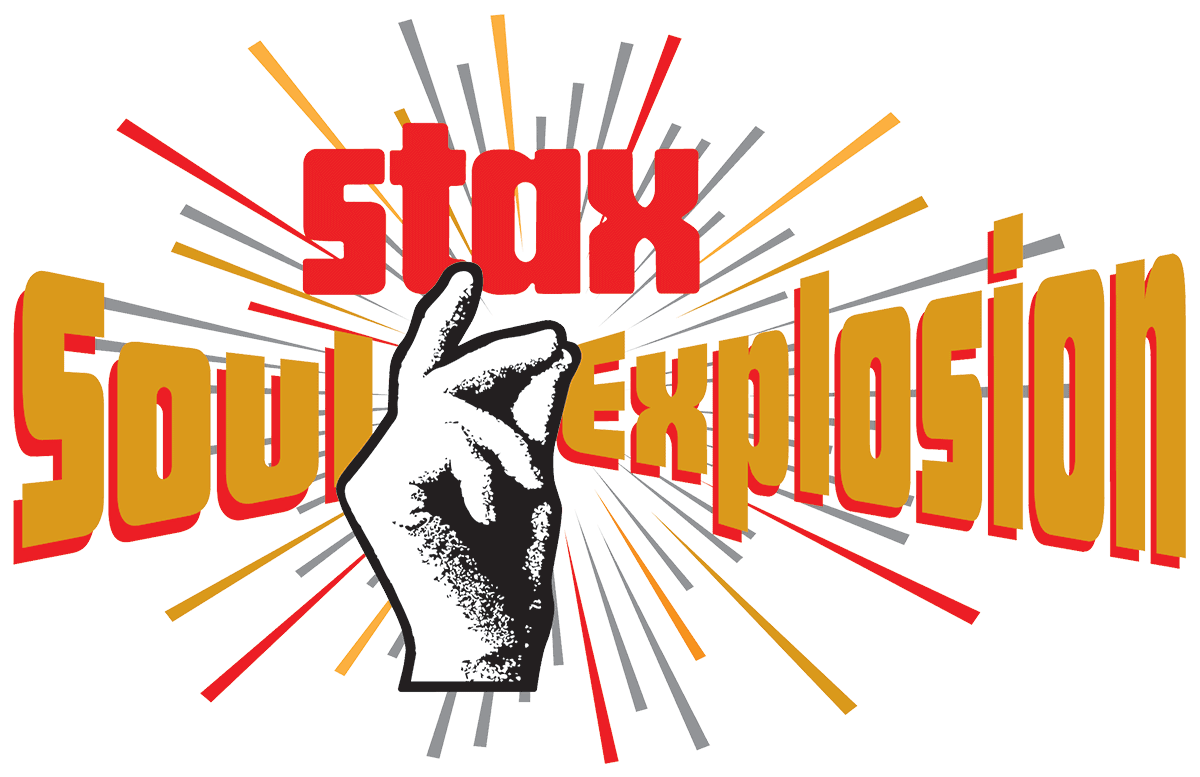 The 50th anniversary celebration of Stax Records' "Soul Explosion" continues throughout June, commemorating Black Music Month with the release of 30 Stax albums to digital platforms for the first time (one album per day for the entire month). Click here for the Release Calendar.
Titles include the 1971 concept album Victim of the Joke? An Opera from acclaimed songwriter and producer David Porter; 1973's Estelle, Myrna & Sylvia from girl group the Sweet Inspirations (who backed such acts as Elvis Presley, Dusty Springfield and Aretha Franklin); and A Dramatic Experience, the sophomore album by R&B Music Hall of Fame inductee the Dramatics. Eleven of these titles (from the likes of the Soul Children, Johnnie Taylor and the Mad Lads) are results of the 1969 Soul Explosion sessions (more info below). Full list of the Black Music Month digital releases here. In June, a daily "Stax Fax" e-newsletter will be sent to subscribers with facts, album art, streaming and download links for each digital album, and opportunities to win Stax swag and music. Click here for "Stax Fax" details.
Today, Stax launches the Stax Soul Explosion playlist featuring hits, deep cuts, and Soul Explosion-era jams. This 50th anniversary playlist will be updated daily throughout the month of June to include feature tracks from the Black Music Month digital albums. Playlist available on Apple Music, Spotify, Pandora and YouTube, click here.
New Soul Explosion merchandise and bundles have been added to the Stax online store, including a t-shirt, mug, and a handcrafted, limited-edition (first 50 are numbered), leather messenger bag. Visit the Stax online store for more details, click here.
Soul connoisseurs will be able to get their hands on the Soul Explosion 2-LP reissue today, May 31st, marking the first time this title will be available on vinyl since 1969. As part of the label's "Made in Memphis" reissue campaign, the lacquers were cut by Memphis-based engineer Jeff Powell at Take Out Vinyl and pressed at Memphis Record Pressing (MRP). Soul Explosion offers a sampling of the label's biggest hits and stars of the day, with Eddie Floyd, the Mad Lads, the Staple Singers, Albert King and more. The second disc of the set includes a selection of rare tracks, many of which are exclusive to this collection. These include the Bar-Kays' "Hot Hips," Ollie & The Nightingales' "Heartache Mountain" and Eddie Floyd's "It's Wrong to Be Loving You." Soul Explosion will also be released digitally for the first time, including on hi-res 96/24 and 192/24 formats.  Click here for more information on ordering the Soul Explosion 2-LP.
More information on Soul Explosion:
1969 marked a year that was full of both trepidation and excitement for Stax Records. Just one year before, the Memphis soul outlet ended its relationship with musical giant Atlantic Records, effectively going independent without a music catalog (Stax had previously held a formidable collection of hits by Otis Redding, Carla Thomas and Sam & Dave, among others.) Under the guidance of co-owner Al Bell, the label proceeded to rebuild and release an impressive collection of 27 albums and 30 singles in just a handful of months—a period known as "Soul Explosion." The gamble paid off, and at the 1969 Stax sales summit—themed "Getting It All Together"—the label reaffirmed its status as a soul powerhouse. Throughout 2019, Stax will celebrate the 50th anniversary of this prolific, make-or-break moment for Stax—and its enduring legacy—with a wide selection of physical and digital reissues, playlists, contests, and original video content—including lyric videos of songs to be featured on Stax's YouTube channel. For more info, click here for the press release announcing the Soul Explosion campaign.