Jim Stewart, Founder of Stax Records July 29, 1930 — December 5, 2022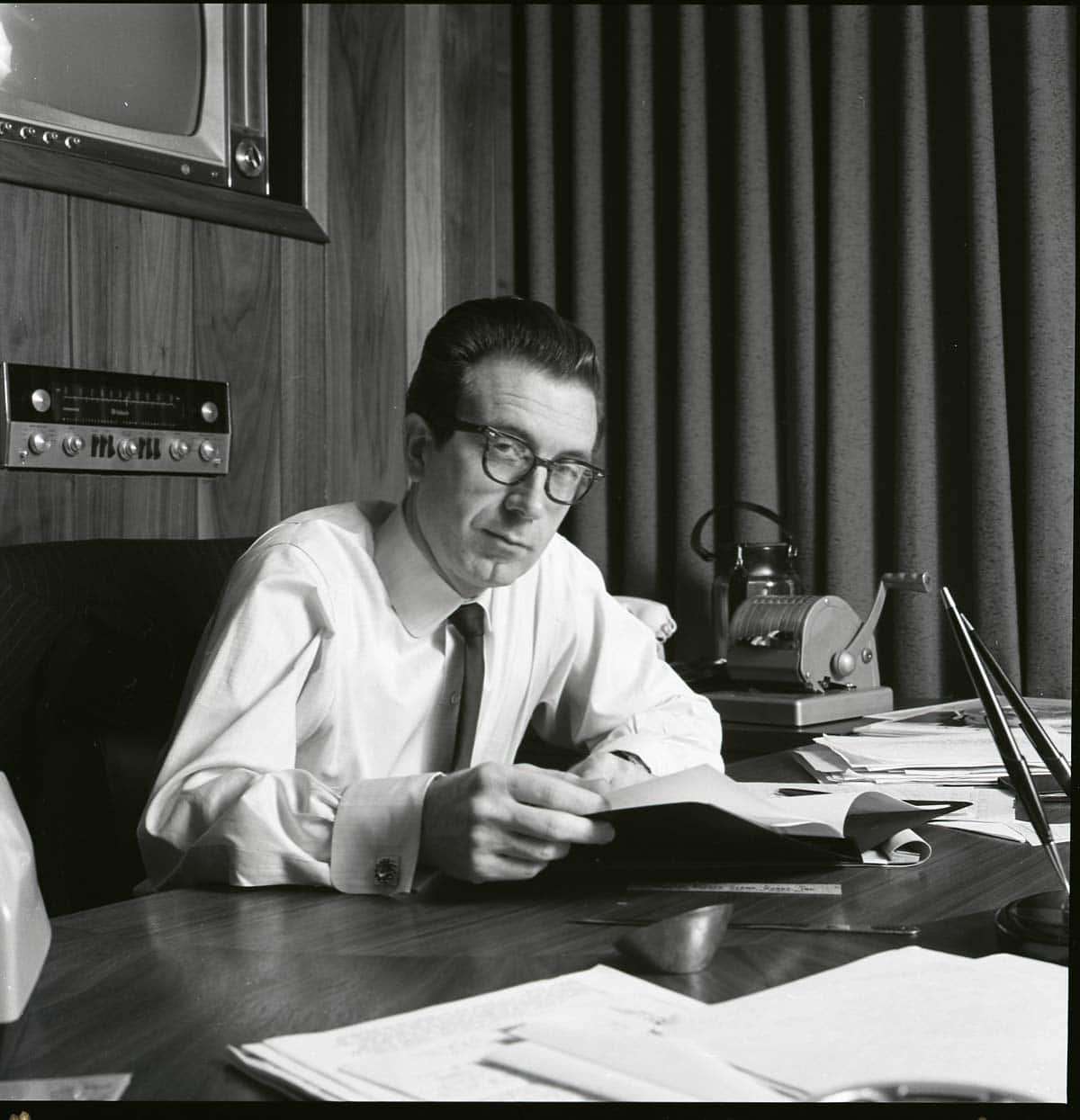 Los Angeles, CA – December 5, 2022 – With deep sadness, Craft Recordings and Stax Records announce the death of the founder of Stax Records, record executive and producer Jim Stewart. He was 92 years old.
A longtime resident of Memphis, TN, Stewart founded Satellite Records in 1957 in Memphis, and later changed the label's name to Stax Records. While Satellite was more of a country label, Stax is where the gritty, soulful "Memphis Sound" was born.
Throughout the '60s and '70s, Stax, with Stewart's guidance, developed the careers of Otis Redding, Isaac Hayes, Carla Thomas, Sam & Dave, and the Staple Singers, among many other legendary acts.
"Today we lost an important piece of American music history," commented Michele Smith, Vice President of Estate & Legacy Brand Management at Craft Recordings and Stax Records. "Mr. Stewart's legacy will live on through the Stax Records label that he founded, and the artists, musicians, and fans worldwide that love Stax music. I'm not sure if he ever realized the immense impact that he had on soul music across the globe, and he will be sorely missed. Our condolences go out to his friends and family, especially his children and grandchildren."
Born in Middletown, TN, Stewart relocated to Memphis as a young man. After serving two years in the Army, he began his career at the city's First National Bank—but his true passion lay in music. While Stewart played fiddle in a local country band, an opportunity to produce and release songs for a friend left him wanting more.
"I recognized my limitations," Jim told Robert Gordon in Respect Yourself: Stax Records and the Soul Explosion. "I knew that I could not make it as a musician so producing was the next best thing. It was an outlet for me to express myself musically." Although Stewart knew little about the music industry, he was about to get a hands-on education.
At the turn of the decade, Stewart and Axton relocated their operations to Memphis, renting the abandoned Capitol Theater on McLemore Avenue. To avoid confusion with another Satellite Records on the West Coast, the growing label became Stax Records (a combination of the first two letters of the siblings' last names).
In Stax's early days, Stewart's work was all-encompassing: He was a producer and engineer in the studio, a record label executive in the office, and a promotions man on the road. But in 1965, when he quit his job at the bank to work at the label full-time, Stax had become a formidable force in the industry, with a fast-growing team and distribution from Atlantic Records.
Stewart also created a progressive oasis at Stax during a racially divided era. Boldly standing against the norms of the day, he opened the doors of his studio and offices to men and women of all colors, including some of the first integrated groups (house band Booker T. & the M.G.'s and the Bar-Kays, among them). In 1968, when Stax split with Atlantic, Stewart promoted his Director of Promotions, Al Bell, to be his equal as executive and co-owner of the newly independent label. Years before and after the assassination of Dr. Martin Luther King nearby Stax in 1968, Bell and Stewart's interracial corporate partnership was far ahead of its time.
Although Stewart thrived as a businessman, the studio was truly his sanctuary. As a producer, he helmed sessions for many of Stax's biggest stars, helping to create iconic singles like Carla Thomas' "Gee Whiz" (1961), Sam & Dave's "Hold On, I'm Comin'" (1966) and Rufus Thomas' Top Ten hit, "Walking the Dog" (1963). Stewart also worked on such genre-defining albums as Booker T. & The M.G.'s Green Onions (1962), Otis Redding's Pain in My Heart and Albert King's Born Under a Bad Sign (1967).
While Stax was forced into involuntary bankruptcy in 1975 amid financial troubles, its enduring legacy is immeasurable. Today, more than half a century later, Stax remains one of the most iconic soul music labels ever—second only to Motown in sales and influence, but first in raw, stripped-down soul music. In 15 years, Stax placed more than 167 songs on the Billboard Hot 100 and a staggering 243 hits on the R&B chart.
Following his time at Stax, Stewart maintained a low profile, occasionally producing music for the label's alums. In 2002, the Rock and Roll Hall of Fame recognized his work with the prestigious Ahmet Ertegun Award—given to non-performing members of the industry who have had a significant influence on pop music. In 2021, the American Association of Independent Music (A2IM) honored Stewart, Axton, Bell and Deanie Parker—a longtime member of the Stax organization, who served as a publicist and later an archivist, among many other roles at the label.
What Stewart's colleagues and friends remember most strongly about him, however, was his incredible passion for music. That spirit continues to live on. In 2003, Parker oversaw the creation of the Soulsville Foundation at the original site of Stax Records, an organization that has grown to encompass the Stax Museum of American Soul Music, Stax Music Academy and The Soulsville Charter School, which serves more than 650 middle and high school students in Memphis in academics and music.
In 2006, meanwhile, Stax was reactivated as a label under Concord and has since released new music from the likes of Ben Harper & Charlie Musselwhite, Nathaniel Rateliff & The Night Sweats and Melissa Etheridge. Classic titles from the Stax vaults are also reissued through Concord's catalog division, Craft Recordings.
Mr. Stewart is preceded in death by his wife Evelyn Stewart and sisters Estelle Axton and Mary Lucille McAlpin. He is survived by three children – Lori Stewart, Shannon Stewart and Jeff Stewart – and by grandchildren Alyssa Luibel and Jennifer Stewart.
Plans for a memorial are pending. In lieu of flowers, the family would like donations to be made to the Stax Music Academy.